"EMPOWERING DIGITAL TRAVEL"
Digital Transformation is revolutionising the way the travel and tourism industry operates.
The industry is increasingly leveraging the benefits of Digital Technology to create, manage and deliver rewarding tourist experiences while shaping and driving social innovation. This Digital economy will deliver many new services and equip the industry towards meeting the demands of the Tourism Industrial Revolution 4.0.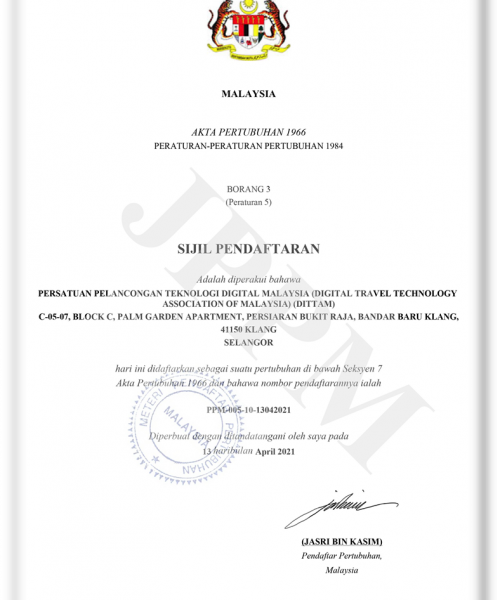 Catalysts of Digital Transformation – Advancing the Malaysian Tourism Economic Sector
Collaborate with Tourism Stakeholders to identify problems, develope strategies as well as drive innovation to close the digital divide in the tourism industry and strengthen the Malaysian tourism sector through digital technology
Our Team
ROHIZAM MD YUSOF

DATO' JEFFRI SULAIMAN

ZARINAH HASHIM

LOKMAN LAUI

IZYAN DIYANA MOHD KHALID

PROF DR AHMAD ZAKI A.BAKAR