MESSAGE FROM PRESIDENT
Digital Travel Technology Association of Malaysia (DiTTAM) established in 2021 is the only association that focuses on travel technology for the tourism industry.
DiTTAM seeks to work closely with tourism stakeholders and technology providers to identify problems, develop strategies as well as drive innovation to strengthen the Malaysian tourism industry through digital technology.
We will employ industry best practices to drive digital transformation. The focus is on the digital onboarding of industry players and assisting local IT companies and technopreneurs to develop innovative solutions, tailor-made meet and satisfy local needs. This will develop a resilient tech-savvy tourism ecosystem that will serve the evolving needs of the industry.
We welcome and appreciate any form of support from tourism industry stakeholders, technology companies and the talent development fraternity to ensure that Malaysia is geared up for Tourism 4.0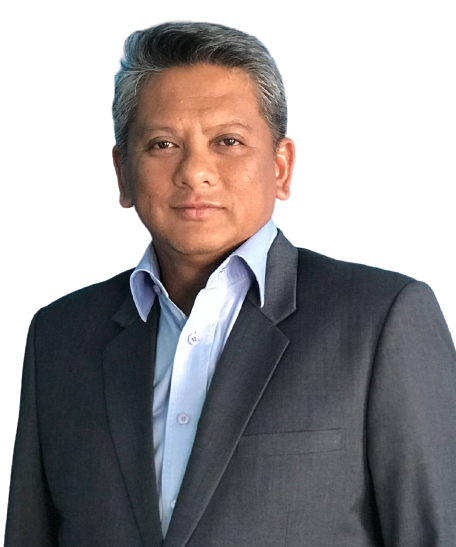 OUR TEAM
ROHIZAM MD YUSOF

With more than 20 years of experience in Digital Tourism, Rohizam's passion for travel technology has led him to innovate and developed many world-class solutions that have bridged the digital gap in the industry and empowered the travel business to go online. A Computer Science graduate from University Teknologi Malaysia, he went on to obtain his Masters in Business Administration (MBA) from Ohio University, USA and Certification of Entrepreneurship from Massachusetts Institute of Technology (MIT) in Boston, USA.

DATO' JEFFRI SULAIMAN

Dato 'Jeffri Sulaiman has more than 20 years of experience in the Tourism Industry. Has served with several major Tourism Associations in Malaysia. Very innovative and always thinks outside the box. Experienced in organizing B2B exhibitions, domestic and foreign consumers.

ZARINAH HASHIM

Experience in the tourism industry for over 30 years. Formerly the Country Manager for the world's largest aviation company American Airlines Inc. headquartered in Dallas Ft Worth, Texas, USA for over 25 years. Active involvement in the association by holding the position of Vice President. Equipped with a Master's degree in Business Administration from Universiti Malaysia Pahang. Now the Managing Director for travel agency Tumpuan Vacation Sdn Bhd which has been operating for 13 Years.

LOKMAN LAUI

Lokman has more than 28 years of professional HR, Learning and Development working experiences in the Manufacturing, Tourism and Oil Palm Plantation industries. Lokman has worked with the US, Japan, and local Multinational Companies.

IZYAN DIYANA MOHD KHALID

Graduated from the International Islamic University Malaysia With Bach. Mechatronic Engineering with Honors. One of the directors at Ditofa Travel Network Sdn Bhd which provides a digital platform for travel players to promote and market their products. Experienced in digital events and platforms and is game for new challenges.

PROF DR AHMAD ZAKI A.BAKAR

Prof. Dr. Ahmad Zaki Bin Abu Bakar has been involved in the field of ICT and academia for more than 43 years. Currently, he is the President of the Malaysian National Computer Confederation (MNCC), formerly called the Malaysian Computer Society and established in 1967. He is also an Exco member of the Southeast Asian Regional Confederation (SEARCC) since June 2012. His last position was as Vice Chancellor of Perdana University.